DISPUTE RESOLUTION SERVICES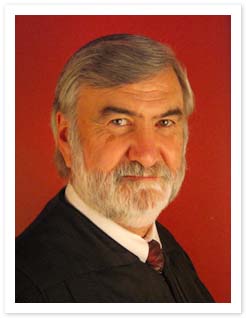 Judge Clyne, retired, founded Benchmark Resolution Services, LLC on February 3, 2006, the day after he retired from the bench.
Since that date, Judge Clyne, has functioned as a Mediator, Arbitrator, Discovery Master in over 700 cases. These cases have involved personal injury, contracts, product liability, construction issues, estates, dissolution of businesses, alleged violation of the Law Against Discrimination and related statutes, medical malpractice, legal malpractice, environmental issues with related insurance coverage issues, employment, many types of land use matters as well as numerous other types of litigation and pre-litigation matters.
Judge Clyne has participated in dispute resolution efforts throughout New Jersey, as well as in the New York and Philadelphia metropolitan areas.


JUDICIAL SERVICES
Prior to his retirement, Judge Clyne served as a New Jersey Superior Court Judge for over 22 years. During his ten year tenure as Ocean County's Civil Presiding Judge, he was ranked in the New Jersey Law Journal as being among the top ten judges in the state in "ability to foster settlement" and "ability to handle complex cases."
Judge Clyne spent the last seven years of his tenure as Presiding Judge of the Chancery Division, Ocean County. During his career he served as Chair of the statewide Conference of Civil Presiding Judges and as Chair of the statewide Conference of General Equity and Probate Judges. He also served in the Family Division and Probate Part.
During his Judicial tenure, Judge Clyne participated in the resolution of thousands of cases involving personal injury, construction, breach of contract, corporate disputes, dissolution of businesses, medical malpractice, land use, title to real property, foreclosure, family matters, etc.
MEDIATION TRAINING
Judge Clyne completed mediation training at Harvard University and The National Judicial College. He also completed specialized training in the area of mediation of land use disputes at the Lincoln Institute in Cambridge, Massachusetts.
LAW PRACTICE
Prior to serving in the judiciary, Judge Clyne was in general practice which included personal injury, business transactions, family matters and appearances before zoning and planning boards. While practicing law, Judge Clyne taught Business Law at Ocean County College.
EDUCATION
He received his B.A. degree from Hobart College and his J.D. degree from Rutgers University, Newark where he was an editor of the Law Review.