DISPUTE RESOLUTION SERVICES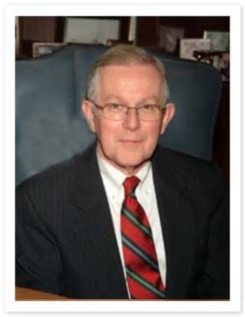 Judge Serpentelli joined Benchmark Resolution Services upon his retirement from the bench in July of 2007.
Since that time he has functioned as a Mediator, Arbitrator, Special Master and Discovery Master in over 650 cases. These matters have involved personal injuries, malpractice, product liability, contracts, business disputes, construction, estates, matrimonial matters, alleged violation of the Law Against Discrimination and related statutes, other employment disputes, environmental matters, land use and governmental controversies and numerous other types of litigation and pre-litigation matters.
Judge Serpentelli has participated in dispute resolution efforts throughout the State of New Jersey.
JUDICIAL SERVICES
Prior to his retirement, Judge Serpentelli served as a New Jersey Superior Court Judge for almost 30 years. He was Assignment Judge of Ocean County for over 22 years and at his retirement he was the longest serving Assignment Judge in the history of the Judiciary. During his time on the bench, Judge Serpentelli sat in all divisions of the court. While Assignment Judge, he served as one of the State's three Mount Laurel judges, handled most of the Prerogative Writs and governmental litigation in the county, and all types of family, civil and equity matters.
Judge Serpentelli served as Chair of the Supreme Court Committee on Family Practice from its inception in 2008, the Chair of the Statewide Domestic Violence Working Group from its inception in 1989 up to his retirement and he chaired or was a member of over 20 other Civil and Family division committees.
During his career on the bench, Judge Serpentelli authored hundreds of opinions in all areas of law, over 50 of which were published. He has also been a frequent lecturer at judicial education programs in many areas of the law. For nearly 20 years, Judge Serpentelli was one of two judges in the State who taught every newly appointed judge the Judiciary course entitled Settlement Methodologies. Judge Serpentelli also lectured at Harvard Law School and The Cornell School of Law. In a survey of lawyers, conducted shortly before his retirement, Judge Serpentelli ranked first among all New Jersey Judges for overall competence.
MEDIATION TRAINING
Judge Serpentelli completed mediation training at Harvard Law School as well as a comprehensive course in mediating land use disputes at the Lincoln Institute in Cambridge, Massachusetts. During his tenure on the bench, the Judge also conducted formal mediation of cases referred by other judges and participated as a lecturer in numerous dispute resolution programs.
LAW PRACTICE
Before his appointment to the bench, Judge Serpentelli was a partner in the law firm of Sim, Sinn, Gunning, Serpentelli and Fitzsimmons. His practice involved all phases of law including civil litigation, real estate, commercial transactions and representation of many governmental entities. At the time of his appointment to the bench, Judge Serpentelli represented 13 governmental bodies including municipalities, zoning and planning boards and boards of education.
EDUCATION
Judge Serpentelli received his B.A. degree from Rutgers University in Political Science and his J.D. degree from the Cornell School of Law. Prior to commencing the practice of law, Judge Serpentelli served as a judicial clerk for Chief Justice Joseph Weintraub of the New Jersey Supreme Court.