DISPUTE RESOLUTION SERVICES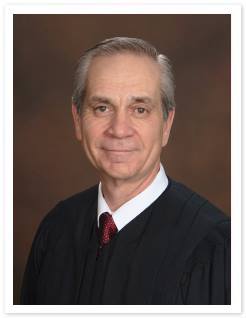 Judge Buczynski joined Benchmark Resolution Services upon his retirement from the bench in March 2015.
As the newest member of Benchmark Judge Buczynski will offer his services as a Mediator, Arbitrator, Special Master and Discovery Master in all Civil and General Equity Cases. Over the course of his career Judge Buczynski has presided over cases involving contracts, business disputes, dissolution of partnerships or closely held corporations, partition of real estate, construction disputes, environmental litigation with related insurance coverage issues, estates, commercial or residential foreclosure matters, employment issues, restrictive covenants, personal injury, malpractice, land use or other governmental controversies and numerous other types of litigation and pre-litigation matters.
Judge Buczynski has been a strong proponent of dispute resolution efforts and will participate in dispute resolution matters throughout New Jersey, as well as in the New York and Philadelphia metropolitan areas.
JUDICIAL SERVICES
Prior to his retirement, Judge Buczynski served as a New Jersey Superior Court Judge for over 25 years. During his tenure in Ocean County he served in Family, Civil and General Equity Divisions. He held his final position as Presiding Judge of the Chancery Division from July 2007 until his retirement in March 2015. Judge Buczynski first sat in the Family Division from July 1989 through August 1994. Thereafter, he was assigned to the Civil Division as a trial judge handling all types of civil calendars, and in September 1998 he was appointed as the Presiding Judge of the Civil Division, a post he held until July 2007. As part of his responsibilities as a Presiding Judge, he served as a member of the Conference of Civil Presiding Judges and then as a member of the conference of General Equity and Probate Judges.
During his tenure as the Presiding Judge of Civil, he was appointed the Chair of the Supreme Court Advisory Committee on Arbitration which post he held for eight years. He also was a member of several committees including the Supreme Court Advisory Committee on Expedited Civil Actions and the Judiciary Advisory Committee on Information Technology. Over the course of his judicial career, Judge Buczynski successfully participated in the resolution of a significant number of cases in Civil, General Equity and Family.
LAW PRACTICE
Prior to joining the judiciary, Judge Buczynski was in the general practice of law which included representing various municipalities, appearances before zoning and planning boards, municipal prosecutor, personal injury and family matters.
EDUCATION
Judge Buczynski received his B.A. from Rutgers College in 1973 and his J.D. from Ohio Northern University in 1976.